Order our different meshes by the foot from large rolls.
See video comparisons at the bottom of the page.
Remember, we have a complete fabrication business where we utilize these raw materials to create custom enclosures, etc. to fit your unique application. Learn more about custom solutions.
10% Off Labor Day Sale! Coupon = "LaborDay23" until Sept 10th. (866) 622-0916

Delivered in About 5 Business Days!

Heavy mosquito netting is our most popular and offers the best value and quality for the price! Twice the weight of our standard netting, it also has the best airflow. Its rectangular grid pattern will stop even gnats & black flies. See our Heavy Mosquito Mesh page for more information.
Noseeum netting has smaller holes with a much denser weave to keep out the pesky, biting flies known as no-see-ums (because they're too small to see) that live near water. If you don't have a problem with this type of bug, we do not recommend this kind of mesh. See our No-See-Um Mesh page for more information.
Shade Mesh | Outdoor Projection
Black Shade Mesh will not fade and blocks both insects and 80% of sunlight. Best Visibility. White Shade Mesh is used primarily for outdoor projection screens. See our Shade Mesh page for more information.
Once items are added to your cart, shop fasteners or continue to checkout with the link below.
Video Overviews of Mesh Types and Visibility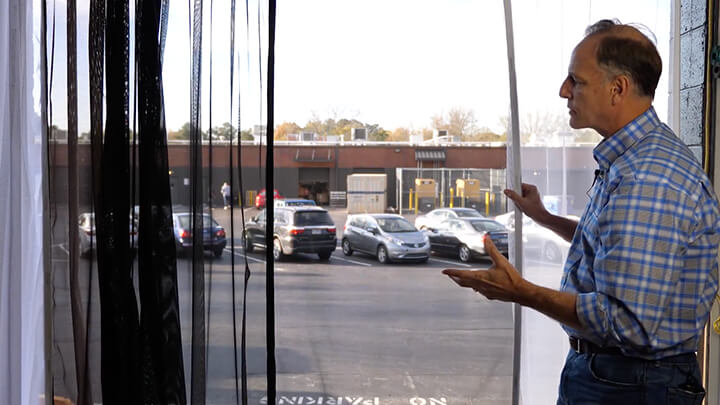 Compare Optical Qualities