Industrial grade raw netting.
Custom-cut to the inch from massive rolls.
Exceptional Marine-grade quality.
Delivered fast in 3-7 business days (US/CA).
We offer fabricated solutions as well. If you can imagine it, we can probably make it!
71,394

happy customers since 2004.
Custom made and shipped in 3-5 business days!
Our "Heavy" Mosquito Netting Fabric
Heavy Mosquito Netting is our most popular and offers the best value and quality for the price! Twice the weight of our standard netting, it also has the best airflow. This mosquito netting is incredibly strong unlike the other cheap meshes that you see elsewhere. Its rectangular grid pattern will stop even gnats & black flies. Our Heavy Mosquito Netting Mesh is our own durable recipe made to last.
We have several other mesh netting fabric to choose from! Each of these raw netting meshes serve a particular purpose in our fabricated solutions. We sell them here in raw netting pieces cut by the linear foot from huge rolls to custom fit your needs. Scroll down to see and navigate to our different meshes.
Raw Netting Specifications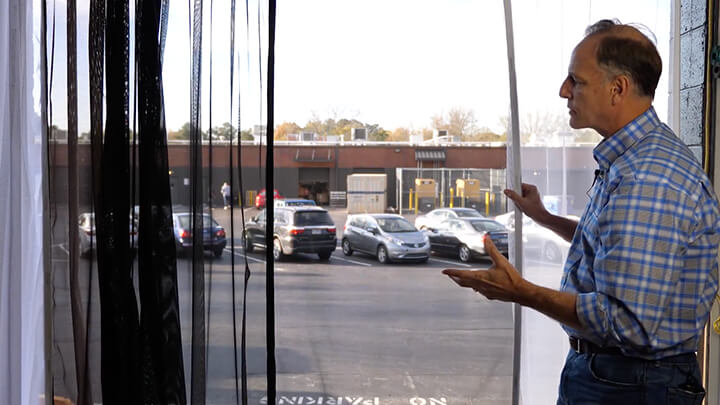 Compare Optical Qualities