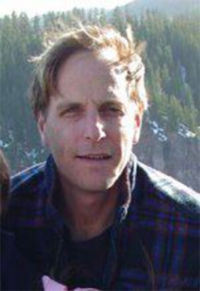 Solid customer service is not only the ethical way to run a business; it also makes for loyal customers who tell their friends. We are highly passionate about our product and our family business. We make people happy to maintain that unflinching passion. We provide outstanding service as much for ourselves as we do it for our good clients. In our world, no dollar is worth the price of honor. Our experience has been that you believe that too!
We want you happy, then we'll make you curtains you will love.

If there are any problems with your curtain, we will resolve it quickly to your satisfaction. We sincerely want you happy and we believe you don't want a small family business to lose money.
You will know if the curtain does not meet your expectations soon after receiving them. While mosquito curtains are designed to last, we would like any returns to be made within 6 weeks and no reason is required. With care, Mosquito Curtains will last about 4-8 years and Clear Vinyl curtains about 4-6 years (clients who follow care instructions routinely get double the life). See Customer Reviews.
The mosquito netting and no-see-um netting are high quality fabrics, but with limits. A weed eater will definitely make a hole, raking the netting repeatedly against a stucco corner, or rose bushes will wear a hole. Curtains are vulnerable to sharp objects and hot objects that will melt the netting such as cigarettes and gas blowers (gardeners should be made aware).
Clear Vinyl panels are perfectly dense and should be removed in heavy winds over 25mph and will crack if manipulated at temperatures below minus 10-degrees F.
We ask you to please be careful with your measurements! We recognize that ordering such a product online is new to many of you and perhaps a bit of a challenge. If there are any mis-cuts, we resolve them quickly in a way YOU consider to be fair. We will simply correct the error to your satisfaction or you return the curtain for a complete refund of your purchase (not including original or return shipping charges) within 6 weeks of your purchase date. It is an easy guarantee to make since after more than 54,000 orders, we've had only a handful of returns. We know of no other custom-made product that offers such a guarantee. Why? Because we believe in our product.
Past Reasons for Refunded Returns
Ran into a solvable issue but not interested in discussing remedies
Had an insolvable situation that compromised product effectiveness
Couldn't block or pad against sharp stucco

Read more about masonry

Didn't pre-approve the product with covenant board
Some change of circumstance, i.e. discovered termite damage or (yes) truck smashed into home
My spouse wasn't really on board with the purchase.
Didn't read that adhesive-backed Velcro wouldn't stick to stucco
Didn't want to believe that there is no good way to screen a retractable awning
Forced return & full refund to belligerent clients (2 since 2004) Life's too short!
Didn't read that she had to place magnets and marine snaps and task was beneath her
No reason offered. Just didn't suit their intended purpose
We do NOT share ANY customer information with 3rd parties, EVER. Our credit card processing is set up in a manner that even we cannot access your credit card numbers for online orders. Credit cards are directly processed through PayPal processing. You will notice https:// in the URL signifying that our site is secured with an SSL certificate for your protection.
At times, clients ask us for the names of clients in the neighborhood so that they can see the product, first hand. We politely refuse ALL such requests to protect the privacy of our good clients. We cannot afford background checks and we would rather miss the business than subject anyone to unforeseen risk, however remote.