We are a small family business that started over a garage 16yrs ago. We now occupy a 16,000 sq ft facility in Alpharetta, GA with 20 fantastic hard working employees. The ethos of our work environment is kindness to each other as we work hard to make our clients happy. After all, life is too short to not be happily fulfilled at work and our employee retention proves it!
Those that upset the positive chemistry we've built here together are simply asked to leave. As the owner, my job is to protect everyone from toxic people that make others miserable. No one raises their voices to each other, EVER! No one is ever humiliated. Everyone is treated with dignity and respect. Make no mistake, we work hard to get the job done, but we also have fun doing so. You will be given flexibility so long as the job gets done (working from home, setting your schedule, time off during low season).
The Spirit of A Small Business
The Security of our Business and your Job.
We are very healthy and growing like a weed. We have no debt either in our business nor the building we occupy, so we can weather unpredictable storms. Because we are a value product, we actually seem to grow even faster during economic downturns. The Financial Crisis of 2008 and the COVID pandemic of 2019 were two of our best growth years ever…. and by a lot. In 16yrs, we have never laid off a worker for lack of business.
Planning and Sales Positions Available
Do you enjoy selling trust, respect, and likability? Great! because we have an incredible product that sells itself. This isn't a product you need to push. There are no cold calls to make. We will fill your plate with all the sales leads you will ever want. Clients are eager to speak to you and, with a few exceptions, clients are as nice as they come. You will never be asked to sell product that is not appropriate to the client's interest. You will always feel you are helping clients achieve their goals rather than part them with the money in their wallets. It is a great feeling and can only happen with a really great product!
Required skills?

Ability to communicate effectively and with confidence.
A pleasant demeanor. Someone who genuinely likes other people.
The ability to teach effectively and efficiently. Logical systematic ability to lead a client.
Creativity and good spacial awareness.
Willingness to work overtime during high season
Someone who can handle problems calmly and methodically
Someone who can imagine what it is like to be a business owner and act accordingly.
Good attention to detail and nimble ability to calculate basic math.
Familiarity with Excel and general computer skills.
Well organized and able to work individually and in teams.
A general knowledge of home improvement (what is a soffit, a joist, a header beam?)
What will your typical day look like? Clients email us photos of their projects. You will invite them to a planning session which is more or less a "virtual house call". In the session, you will use our screen sharing software that will enable you to draw on their photos as they watch. You will use your creativity to help clients plan their projects, answer their questions, show them how to measure, and then place their order for them.
What will be your compensation? Well, that depends on you. We have an hourly component to compensation and a commission component. To give you realistic expectations, a first year sales person will make between $45 – $60k. As you become more proficient (takes 12 months) about $60-90k. Our salesmen with 2+ years of experience are $90-110k. While we are exploring possibilities, we currently DO NOT offer healthcare benefits.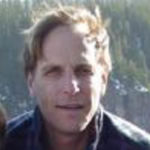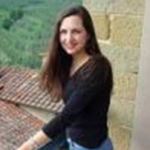 Co-Owner & Design
Marietta, GA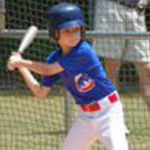 Stockroom Boy & Poet
Atlanta, GA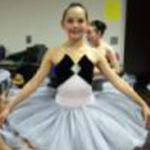 Folding & Curtain Hugger
Atlanta, GA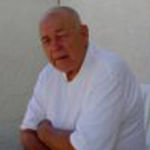 Diagrams & Engineering
Redondo Beach, CA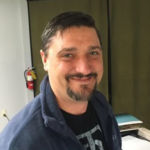 Planner / Sales
South Chicago, IL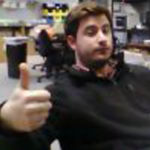 Planner / Sales
Framingham, MA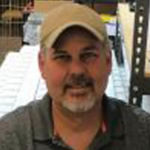 John Hubay
Planner / Sales
Geneva, IL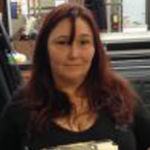 Heather Evans
Customer Support
Portland, ME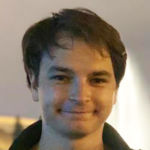 Patrick Jordan
Planner/Sales
Dunwoody, GA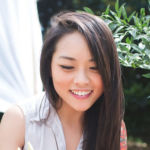 Trang Dang
Seasonal Planner / Sales
Savannah, GA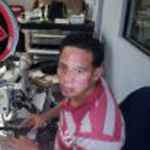 Francisco Espinal
Production Manager
Santo Domingo, Dominican Republic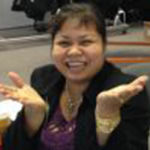 Phon Chem
Lead Sewer
Phnom Penh, Cambodia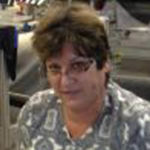 Doina Draiman
Industrial Sewing & Friendly Hugs
Romania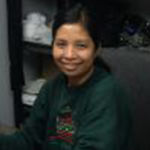 Sinath Tep
Sewer & Giggles
Phnom Penh, Cambodia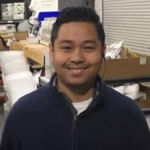 Mike Say
Shipping
Marietta, GA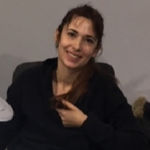 Iryna Mardanova
Sewer & Happy Heart
Rivne, Ukraine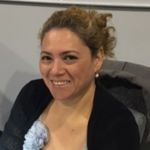 Nancy Reyes
Sewer & Funny Lady
San Pedro Sula, Honduras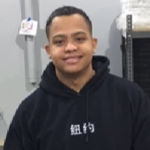 Panchi Gonzalez
Cutter
Santo Domingo, Dominican Republic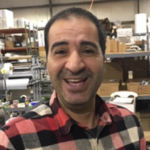 Youseff Mrimi
Quality Control
Oujda, Morocco
The idea came to us in 1999 when we wanted to screen our own porch. We called a contractor who quoted us $4,000 to screen our porch. Considering what was involved to frame, prime, paint, frame a door, then stretch and staple screening, it was actually a fair price for what was involved. Our main issue was that we had lovely lathed columns and the contractor explained there was no way to staple screening to an irregularly shaped column and he would have to frame around our beautiful architecture, significantly changing the look of our porch.
We knew there had to be a better way. I trekked off to the fabric store and bought some netting and webbing material. Unfortunately, fabric stores only carry 60″ wide goods, so we had to seam them vertically. I took the materials to a tailor with instructions and wow, it turned out a whole lot better than we had imagined. Best of all, it was removable, washable and complemented our architecture for just a fraction of the initial cost.
In 2004, the stars had aligned where I wasn't happy as an institutional bond salesman and was looking for a career change and we decided to go for it (Read Full Story: Bond Sales, Mosquito Curtains & A Rodeo Ghost). We found jumbo sized 144″ rolls and continued to make improvements in the quality of the materials, mounting techniques and our production process. Fifteen years later, we have 17 employees and are growing like a weed. In 2004, it took us 9 hours to make our first curtain. By developing a streamline process and adding automation, not only is the quality far better with perfect stitching, that same curtain is now produced in about 25 minutes.