Screen Patio Enclosures & Clear Vinyl Plastic Enclosures
100 Projects In 50 Seconds
Select 1 of Our 3 Products Below
Fabricated Ready-to-hang Custom Insect Curtains to Screen Patio Enclosures With Easy Installation Kits
Create A Warm Cozy Outdoor Weatherproof Space Sheltered From Wind, Rain & Cold!
Mosquito Netting, No-See-Um, Shade Mesh, Industrial Mesh, & Scrim Mesh Fabrics For Any Project
Find out how to use our modular system to add a new profit center to your business!
Screen
Patio Enclosure

Benefits
Are you sick of nasty mosquitoes hunting you and your family when you are trying to enjoy your porch or patio? Any area around your house with a covered roof can be converted into valuable outdoor living space or a screen porch with a mosquito netting curtain. A patio screen enclosure does much more than just add value to your home. Mosquito netting curtains add living space, enclose a gazebo, awning, houseboat, pergola, pontoon boat, porch, patio or anything with an overhead structure.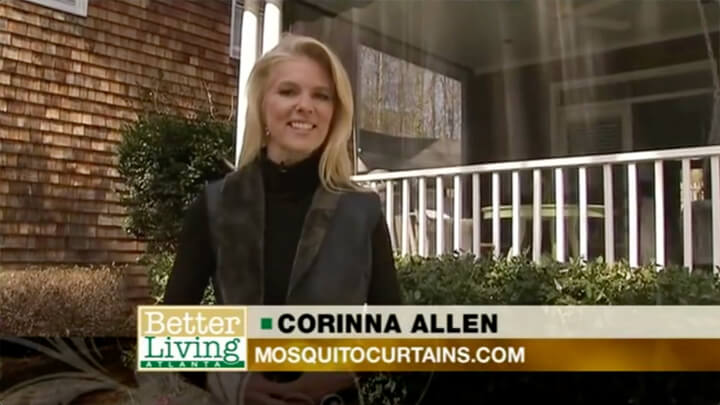 Mosquito Curtains Description (1:30)
Clear Vinyl Description (1:44)
Clear Vinyl Plastic Enclosure Kits
You may have seen these in restaurants to create warm patio weather enclosures. Our mosquito netting curtains are interchangeable with our clear plastic panels so that you can enjoy your patio in all seasons. Made from a thick double polished marine grade vinyl, these outdoor plastic panels will keep you warm and dry during the winter months.
Sometimes you have a unique project for which you only want raw mosquito netting fabric to fashion your own solution. Our quality is unmatched unlike cheap mosquito netting you may have seen on aluminum gazebos at home improvement stores. Our Mosquito netting mesh is lock stitched and will not unravel when cut. All our mesh netting is solution dyed for fade resistance and UV thread protection. Lastly we have "Big" jumbo sized net in sizes up to 12ft wide x ANY length. Our netting is often used in agriculture, HVAC filter screens, and even used as theater scrim material. We have different fabric weaves for privacy screens, shade screens, and noseeum screens. Check out our raw mosquito netting fabric store.