This section is for clients who like to plan projects on their own. Sometimes folks would prefer one of our planners to assist them.
Cool Tip: You can change playback speed of most videos using the settings "cog gear" in lower right of any video.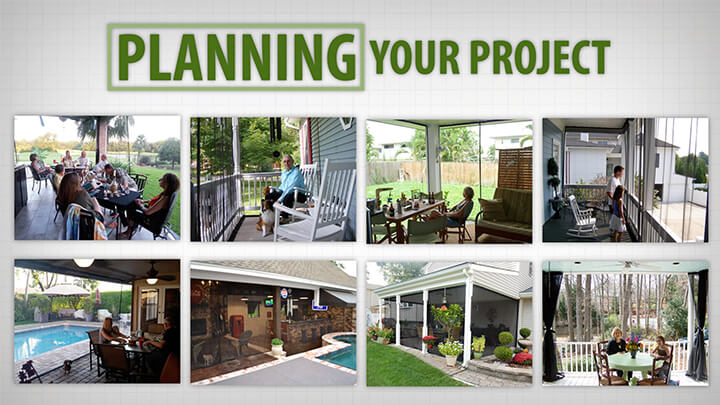 Select one of the exposure types below
Interchangeable With Our Clear Vinyl Panels
We offer both Summer Mosquito Netting Curtains & Clear Vinyl Winter Panels that will enable you to enjoy family time just outside your own home. Best of all, the two products are entirely removable & interchangeable such that you can swap them out in the Spring and Fall.