Mesh types and colors to choose from
All fabrics are 100% polyester. 90% of orders choose Heavy Mosquito Mesh because it allows the best air flow & visibility.
No-see-um mesh is a finer weave for a very particular biting midge fly that is about as big as a ridge and a half of your fingerprint. Shade Mesh blocks both flying insects and 80% of the sunlight.
This page will give you the details on each so you can make a decision on what best fits your application. Black has best clarity and white is "milky" to see through. See a video comparison here.
Heavy Mosquito Mesh (90% of all orders)
Heavy Mosquito Mesh has the best air flow with a hole count of 230 holes per sq inch in a rectangular grid pattern that will also stop small gnats and black flies (all flies except "no-see-ums"). If you don't have no-see-um biting flies or don't require shade, this is the mesh to choose.
When to Choose Heavy Mosquito Netting?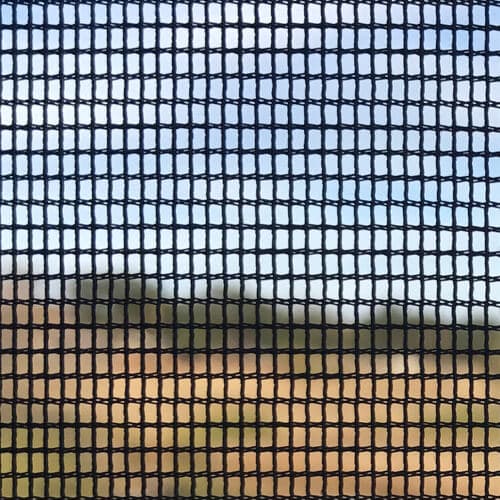 Heavy Mosquito Mesh
(90% Choose This in Black)
No-see-um Mesh looks more like a gorgeous black or white "sheer material" with an 800+ hole count used in coastal areas with extremely tiny biting flies known as no-see-ums (because they are too small to see).
When to Choose No-See-Um Netting?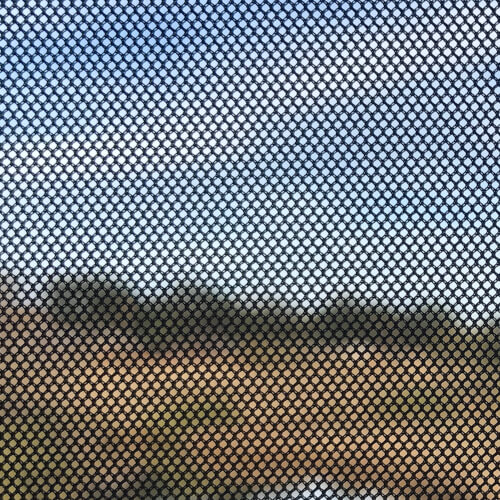 Noseeum Mesh
(For Tiny Biting Flies)
Our Shade Mesh is a unique weave and blocks both insects and 80% of the sunlight with excellent visibility looking out but can be a heavy dark look from the outside looking in. The opaqueness, when outside looking in, also offers a bit of privacy to block prying eyes. White Shade is not appropriate for porches and is for outdoor projection screens.
When to Choose Shade Mesh Netting?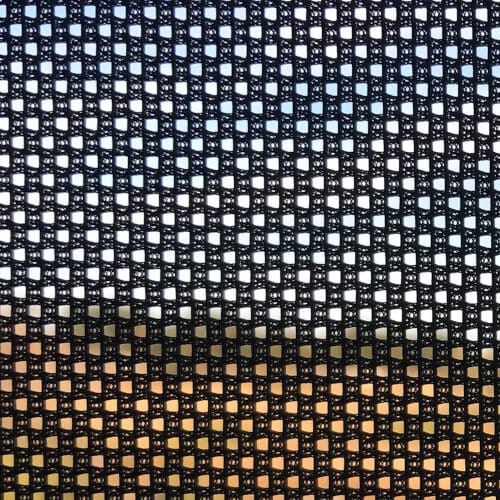 Shade Mesh 
(For Shade & Projection)