Outdoor Curtain Tracking is like the old Hot Wheels track you may have played with as a kid. Curved tracking + Splices allow you to create virtually any track configuration for any desired length. Cut your final piece with an ordinary hacksaw. Tracking hardware must be ordered separately.
Tracking Components (Available in Black or White)
Velcro® panels are fixed in place and do not slide. You can still enter and exit through magnetic doorways even though the top is stationary. Velcro is side-mounted to some surface as under-mounting is a weak hold.
We double-stitch Loop-sided Velcro to the top of your panel and provide Adhesive-backed hook to apply to your surface that you will reinforce with a staple gun every 12 inches.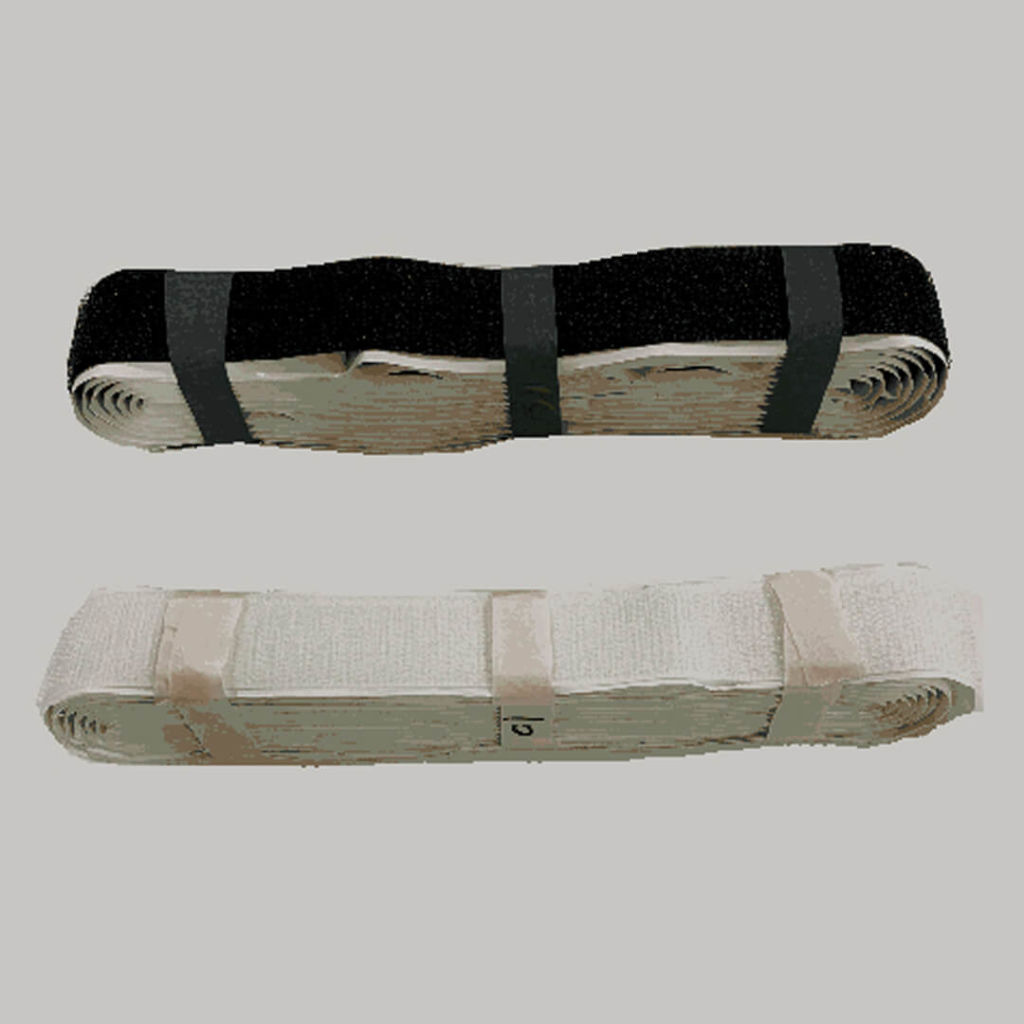 See Actual Installation of Both Options
Rather than TELL how either outdoor curtain tracking or Velcro installation works, we'd rather SHOW you with an actual installation.
Tip: You can adjust play speed. Click "cog gear" in lower right of video to change play speed setting.
When You Do Not Have a Clear Mounting Path
Velcro® Attachment under-mount a wood strip to create a clear path to side mount panels to outer edge of wood strip.
Tracking (example to right) side-mount a wood strip to create a clear path and then under-mount track to wood strip
Hint: Home Depot sells synthetic molding made of white PVC composite that will not rot or split and can be painted.