Increase your business with a unique high-value product.
Mosquito Curtains & Clear Vinyl Winter Enclosures.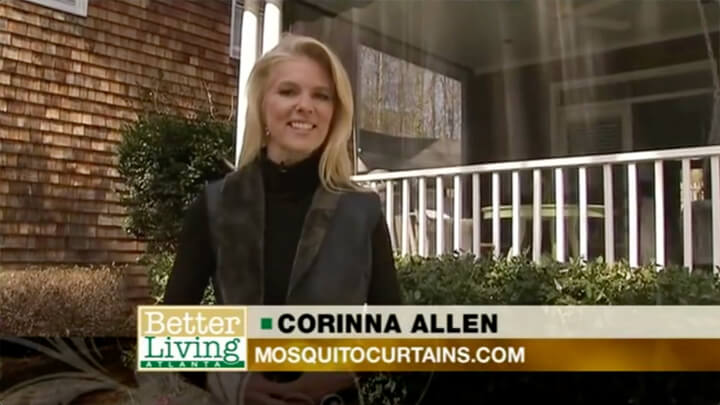 ↑ Click Image to Watch Video (1:30) ↑
Professionals earn customer loyalty by introducing clients to new products.  Mosquito Curtains offers a smarter system earning you more money for your time.  They are far easier and less expensive to install whereby you can charge a higher rate for your time. Since 2004, we have completed over 80,000 orders often installed by professionals like yourself.  Keep new ideas in front of your clients… it can often lead to other jobs!
100 Projects In 50 Seconds
Join Our Network for Professional Perks
We built a showcase site at outdoorcurtain.com so you can show our system to your clients white label style with none of our company branding.
Use this to close deals, and we'll give you everything you need to fulfill the contract within days of placing the order!
1. Quote clients on the spot using our Instant Price Estimator. We also have an anonymous website at outdoorcurtain.com where you can show clients videos and photos without exposing us or our pricing.
2. Email us a hi-res digital photo of your project from different angles showing ALL fastening surfaces top to bottom and side to side. One of our planners will guide you through measurements, later.
3. You will likely have to return to measure but after a few projects, you will learn HOW to measure in the same client visit before you leave. What you charge is up to you!

We get calls all the time from clients who are not into DIY installation and are looking for local installers. Complete the form below and we'll refer these clients in your area to you.
Complete the form below and one of our project coordinators will be in touch with you shortly!
– No info sharing, No spam!
Continue Adding Value to Clients With Fresh Ideas
Some resellers fizzle out after a few projects while others sell hundreds of projects.  Despite fulfilling over 80,000 orders, we are still relatively unknown across the US.  When clients see the overall cost vs a traditional screened porch, you not only sold the job, you have differentiated yourself as a contractor with fresh ideas.

Our curtains may have a higher perceived value to your client since they are retractable with an overhead tracking system, removable, and far less intrusive to that lovely architecture. Plus, introducing your client to Mosquito Curtains puts you in front of your client and often leads to other jobs around the house. 

"I showed the project to a client. Unfortunately, they don't use their porch much, but I got a remodel job during the conversation. Showing your product boosted my credibility with a value product and the timing happened to be right."
Why Become a Professional Reseller?
Imagine one of your clients is looking for a screened-in porch requiring framing, painting, and hanging a door.

How would you price a 3-sided exposure with a total sum width of 33ft at 9ft tall? How long would it take? What would you charge?

Now, imagine you could purchase a Mosquito Curtain for $1,000 and install it in about 6 hours at double or triple your typical hourly rate.
More Information About Our System
This page is designed to give you an overview of your options and a basic understanding of our simple attachment hardware. Use the "Dive Into Details" link on any section to see more on that topic.
Know Your Mesh Type & Color
Know Your Top Attachment Preference
Understand Our Simple Attachment Hardware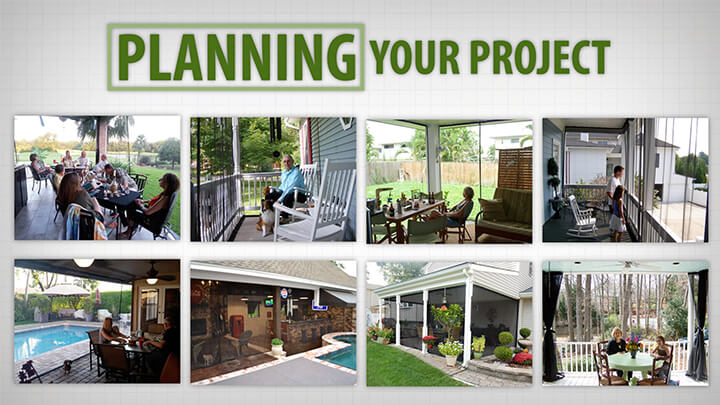 100 Projects in 50 Seconds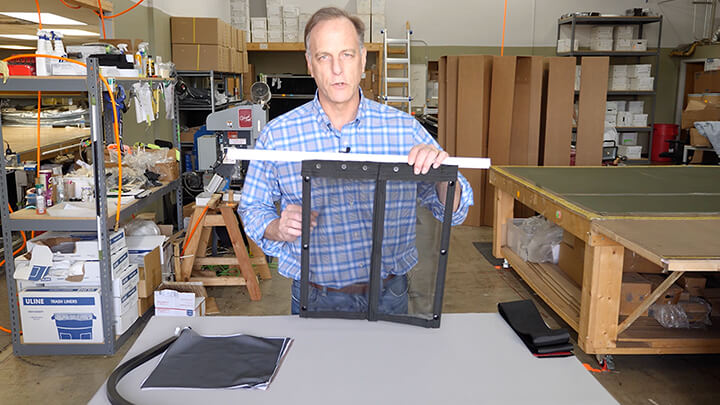 Mosquito Curtains Overview (4:46)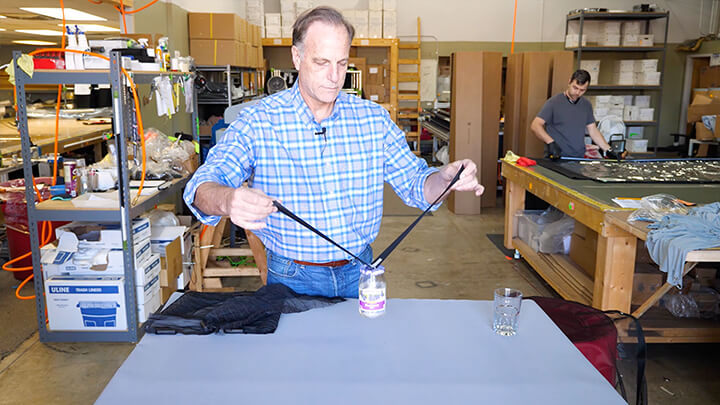 Quality of Materials (3:30)
Want to see a gallery of client installed projects?